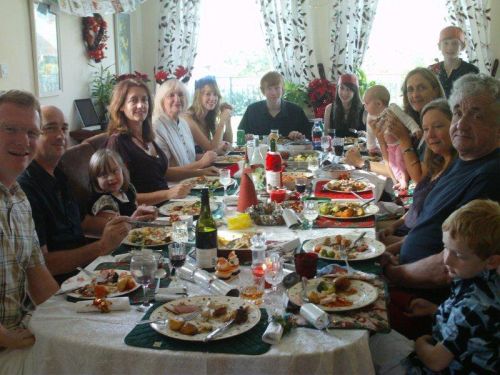 with over 17,000 individuals and thousands of photos and documents ClanBarker is now one of the largest genealogy sites on the Internet.
Welcome!
Developed by John Barker over the last decade with the help of hundreds of contributors. The site has four main branches showing the genealogy of our four families: John
BARKER
, his wife Nancy
BIRCHENOUGH
and our two daughters Jan and Clare. Jan is married to Ed
BROOKSBANK
and Clare is married to Chris
COWARD
.
Pictured left is the annual Xmas gathering of the Barker clan in Dubai. Pictured right is Walter Lamplugh Brooksbank, great grandfather of Ed Brooksbank.
Click Suggest on any page to email me with comments.
Top 100 surnames in ClanBarker