Frederick Lamplough had in 1896 a steam car manufactured. In 1901 he founded the company in London district of Willesden . The production of automobiles began in 1903. The brand name denominated Lamplough-Albany and Albany. 1905 ended the automobile production. As a manufacturer of vehicle parts such as car coolers and distributors for vehicles of Talbot existed the company until 1910. [1]
Between 1903 and 1905 vehicles were with gasoline engines produced. In listing the models 10 HP stood with single-cylinder engine and 16 HP with two-cylinder engine . [1]
| | | | |
| --- | --- | --- | --- |
| | England | 1896 | A shaft driven steamer created by Frederick Lamplough, who went on to make a steam powered car in 1903 for Albany Manufacturing. |
| | England | 1903 | Designed by Frederick Lamplough and better known as the Lamplough-Albany, it was only made in 1903. Albany also made petrol powered cars.[6] |
Frederick Lamplough
Frederick Lamplough
1904 'LAMPLOUGH, Frederick, C.E., Oak Hill Park, Frognal. Cars: 6-h.p., 24-h.p. steam. Is a Board of Trade engineer. Is a designer of high-speed steam-engines, and has designed some of the fastest machinery ashore and afloat. Desires to see England lead all other countries in the motoring industry. Hobbies: Yachting, rowing. Club: Junior Conservative.'[1]
1916 of Lamplough and Co
See Also
· 1910/11 Institution of Automobile Engineers: Members
· 1916/17 Institution of Automobile Engineers: Members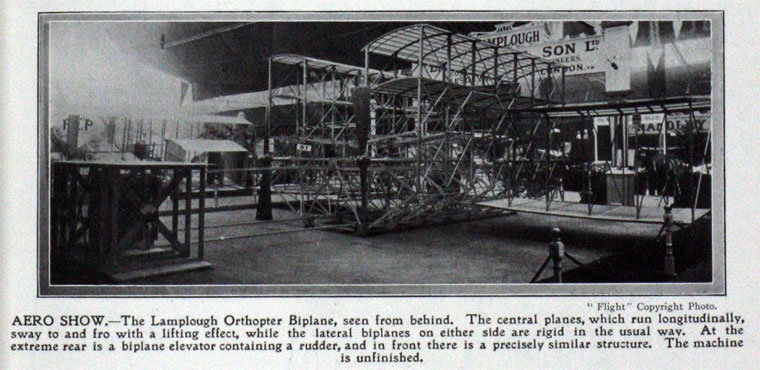 Lamplough and Son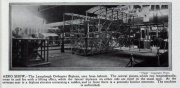 1909. Lamplough Orthopter Biplane.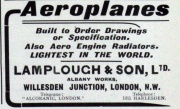 1909.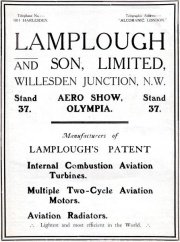 1910.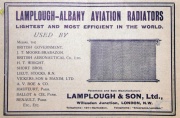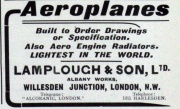 July 1910.

1910.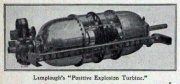 1910.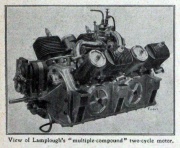 1910.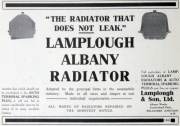 December 1910. Albany Radiator.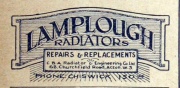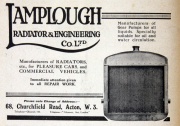 September 1925.
Lamplough Radiators of Albany Works, Cumberland Park, Willesden Junction, London, NW
1899 company established.
1914 Motor car manufacturers and general engineers. Specialities: petrol motors. [1]