ONE of the North West's oldest women has celebrated her 107th birthday at a residential home. Caroline Harries has witnessed three different centuries after being born in Wallasey Village on January 5, 1895. At a party at the Trepassey residential home in Heswall, Mrs Harries received a card from Buckingham Palace, as she has every year since she was 100.
Mrs Harries was a physical training instructor at various schools in Lancashire and Yorkshire when she met her husband, William. They moved back to Merseyside when he wrote and published a book called
Landmarks in Liverpool History
, which became a local best-seller.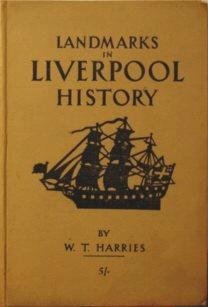 Trepassey manager Penny Lucas said: "She is an amazing lady. Although totally deaf, she is virtually self-caring and very sharp. She is in good health and is very interested in all that goes on around her. "She has a brilliant sense of humour and is very popular with all the carers at Trepassey." Mrs Harries has one child, 75-year-old Jean Brockback, two grandsons and six great-great grandchildren. Mrs Harries said she had no explanation to offer as to why she had lived to such a great age. She said: "In the last 30 years I have had no real problems and I have managed to lead a stress-free life." Mrs Lucas added: "She can tell stories from both world wars, and she amazes staff with her high level of independence. "When she goes for a hospital visit, she is amazed at how much has changed."